Experiment with Open AI DALL·E on your Mac alongside PixelDesk's powerful image editing tools.
No credits to buy. Just enter your API key. Only pay for what you use.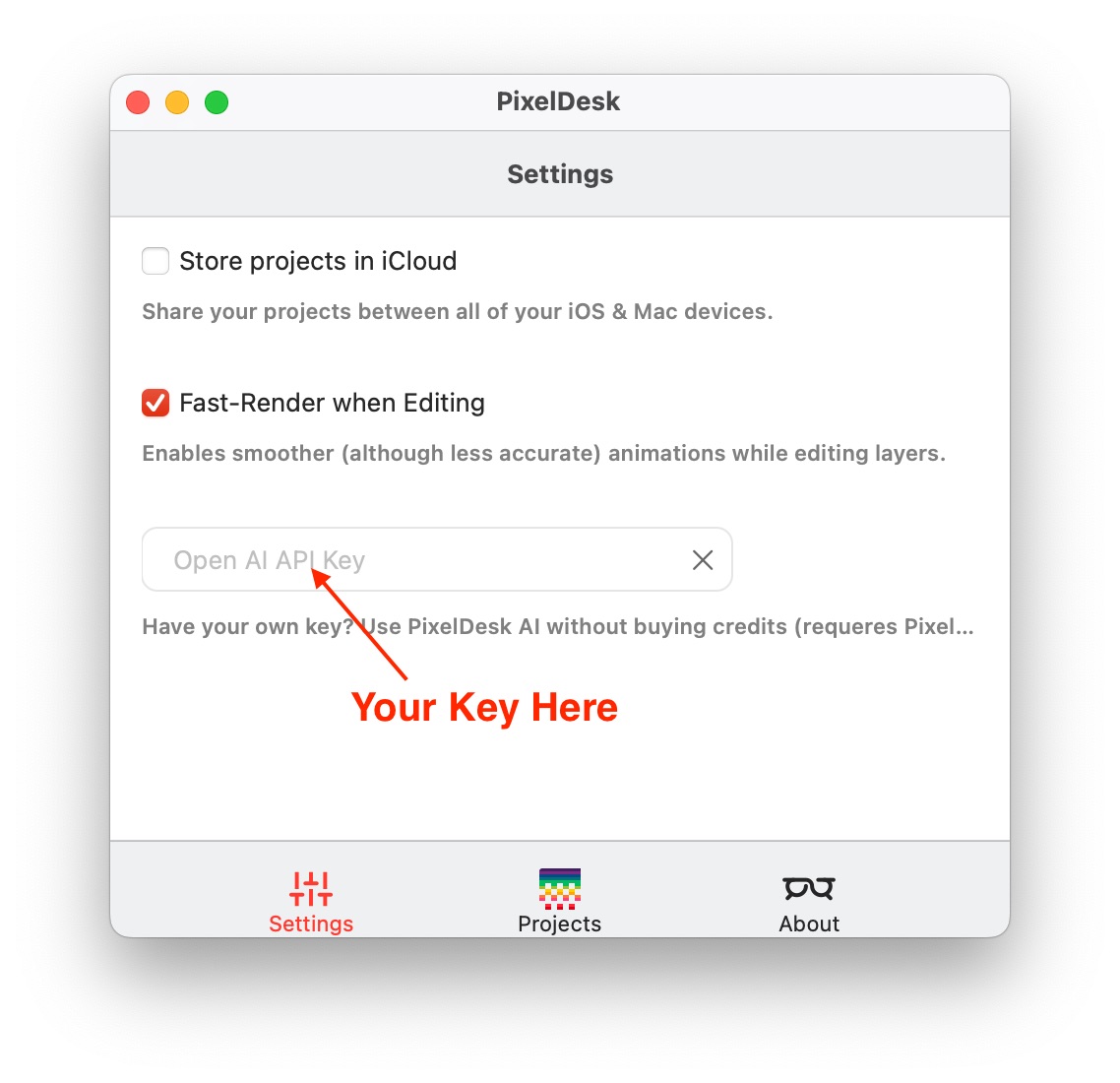 If you've purchased PixelDesk, you can enter your API key in settings. This eliminates the need to purchase credits and lets you experiment at the lowest possible cost.
If you've spent any time with DALL·E (or stable diffusion and the like), you've probably noticed that it takes some experimenting with the prompt to get the results you want. You end up with a lot of rejects which don't cost very much individually but can add up to a lot over time. For this reason it's important to minimize cost. And this is why PixelDesk lets you skip the middle man and enter your API key directly.
If you don't have an API key, or you haven't purchased PixelDesk, you can still purchase credits through our credits system.